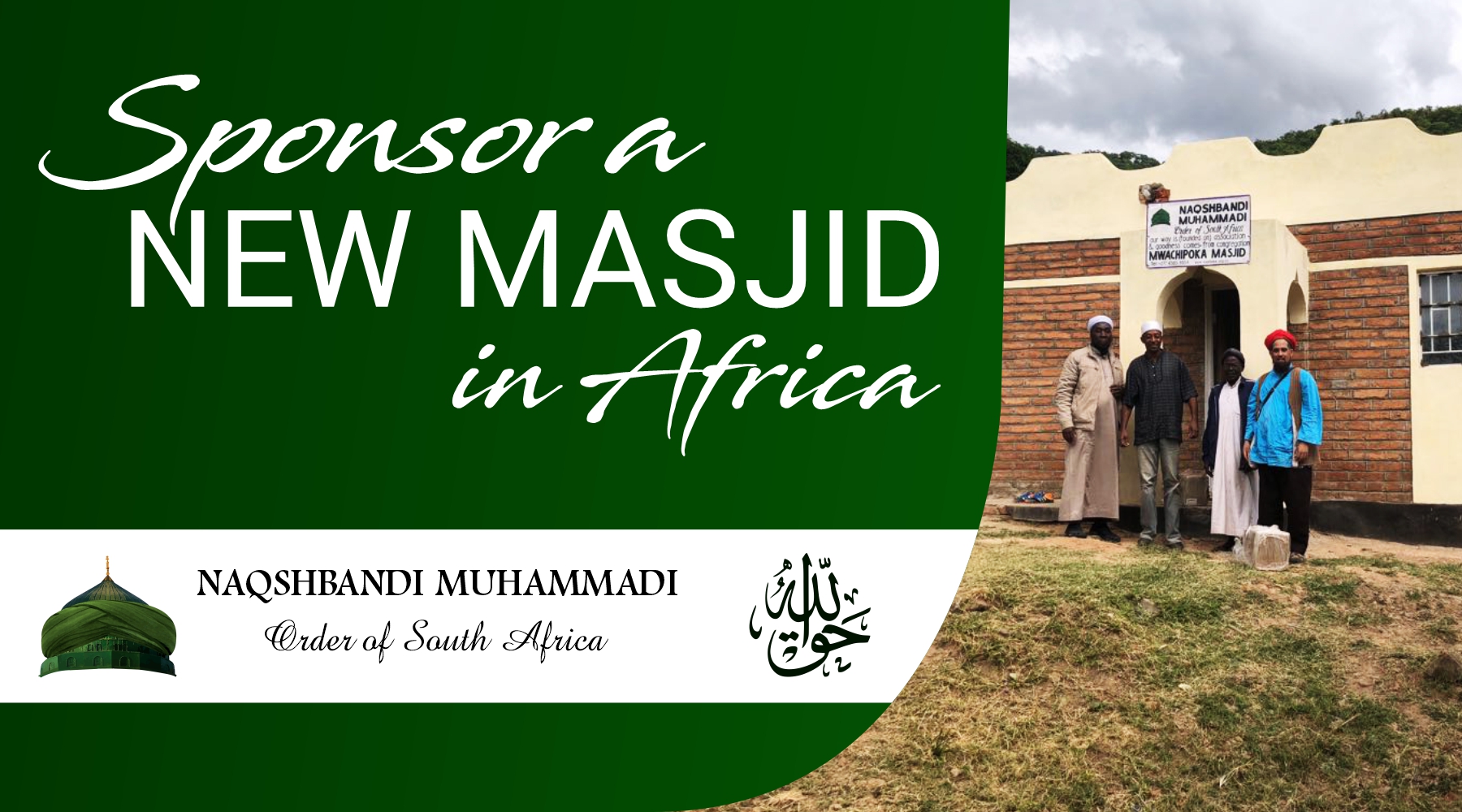 To date, Naqshbandi Muhammadi Order of South Africa has completed 23 masjid projects: 8 in South Africa and 15 in Malawi. The 23rd masjid project was completed in September 2023 in Zgewa village, North Malawi.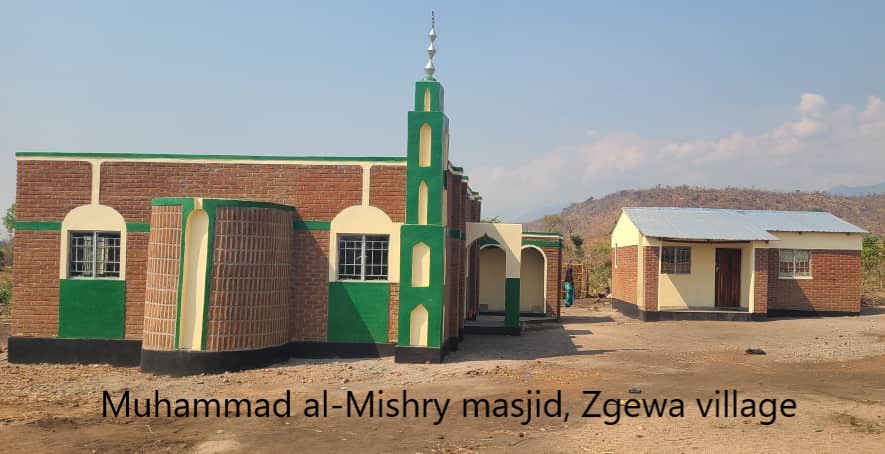 METHODOLOGY: BUILDING OF MASJIDS IN AFRICA
Our methodology differs substantially from other organizations that constructed masjids in Africa. In our experience, we found many masjids were built along national roads. Many of these masjids do not serve a specific Muslim community and we found many empty or poorly attended and rarely found any madrassa operating from the masjid premises. Many masjids were in a state of disrepair as no or little provision were made for repairs and maintenance.
In the last decade, our dawah groups visited many remote villages with few or no Muslims. Alhamdulillah, most villagers accepted Islam during these dawah programs. This created brand new Muslim communities. It is in these villages that new masjid complexes are built by Naqshbandi Muhammadi Order of South Africa. Masjids serve an existing Muslim community, most of whose members are new Muslims. Imams are appointed and madrassas are established. Feeding schemes for the madrassa learners and needy are also put in place. Our organization further facilitates the establishment of a masjid committee that is responsible for the managing of the masjid complex and its finances.
These masjids form more than buildings set aside for salah. They are centres of learning, feeding and community support. Many of the madrassa students are orphans due to the high prevalence of HIV/Aids in Africa.
AFRICAN MASJID PROJECT DETAILS
A typical masjid project in Africa comprises:
A new 10 metre x 8 metre masjid
A new furnished home for the Imam and his family
A new kitchen with pots, plates and utensils
Toilets and ablution facilities (male & female)
Janaza biers (funeral facilities)
Solar electricity for the complex
Qurans, books and kitabs
Black boards
CONTROLS
Masjid committees have been appointed in each village where masajid are built. They are independent from the village headman/chief and are responsible for the handling and spending of funds as well as monitoring the building project. We found it effective especially as it does not include the headman/chief who is in charge of the running of the affairs of the village but would not necessarily make sure funds are spent on the masjid.
"I want to thank the Naqshbandi Muslims for coming to my village. I want to inform you that Muslims fulfil their promises, and now I witness what Naqshbandi Muslims have done (new masjid). People they are learning Islam, I am really proud of Naqshbandi Muslims. I have given you this land for free. My intention was my people should practice the religion of Islam. I will not accept in my area people to come and insult Muslims here. I want to see in the future big Shaykhs coming from my village. I want to invite you to please come here again and spread the message of Islam. The Naqshbandi Muslims should feel that northern Malawi is their second home. I was waiting for a long time to have a masjid here. I beg from you Naqshbandi Muslims to please look after the future of Muslim children so that we should have more educated Shaykhs in my village area. Every Friday I was here to see how they worship but now I do understand Islam. Thanks a lot, to the Naqshbandi Muslims for your loving hearts. Peace be upon you all."
Chief Katumbi, Malawi
Would you like to make a donation to the next masjid project?