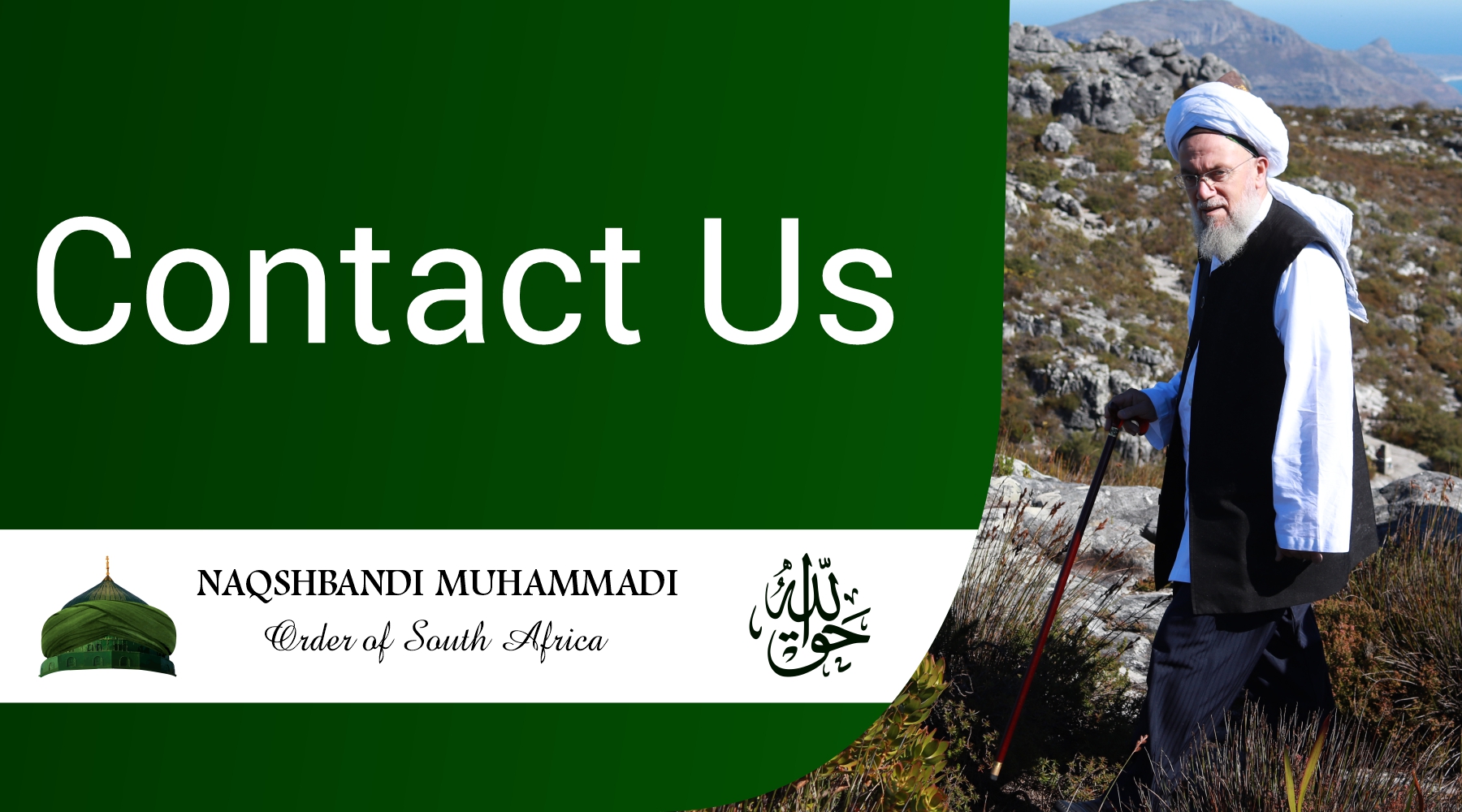 Your Title Goes Here
Your content goes here. Edit or remove this text inline or in the module Content settings. You can also style every aspect of this content in the module Design settings and even apply custom CSS to this text in the module Advanced settings.
What is the belief of a person that accepts Islam as its faith?
A Muslim believes that there is only One God, namely Allah and believes that the last prophet is Muhammad (may Allah Almighty send prayers and salutations upon him)
How does Naqshbandi align with Islam and being a Muslim?
Naqshbandi are Sunni Muslims (90% of the World's Muslims)
Is Naqshbandi a Sufi order?
Naqshbandi is a sufi order
How does Naqshbandi align or differ from a normal Suni Muslim?
Naqshbandi are Sunni Muslims and strive for piety to Allah Almighty
Head Office
Contact: Faeeza Basardien (Secretary)
Email: secretary@naqshbandi.org.za or nmsa.office@gmail.com
Contact Office:
Telephone: +27 21 593 3348
Mobile: +27 74 585 9854
Fax: +27 86 618 2201
Office Hours: 09h00-13h00 Mon-Thurs
NPO 032-655 / PBO Reference No: 930010105
Please note that we do not issue Section 18A receipts for donations.