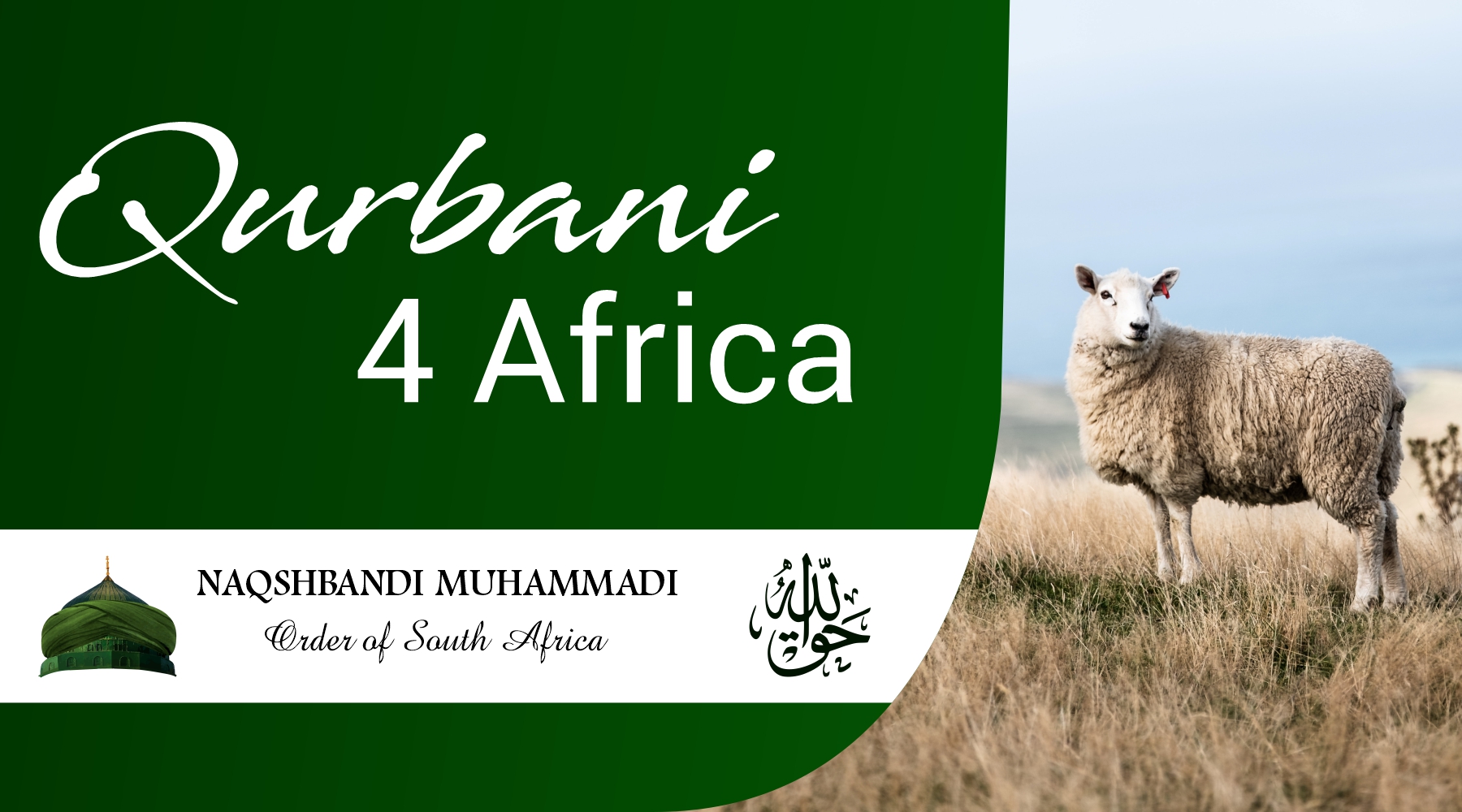 Qurbani 2021
Do you want to support several feeding schemes with your Qurbani donation? Now you can.
Please support the Naqshbandi Qurbani 4 Africa campaign. The meat is used at our Covid19 feeding sites that have been active for over a year in South Africa.
Since April 2020 we have served over 2.9 million meals to the poor and needy. 30 tons of Qurbani meat from last year has been sufficient to supply all our feeding sites for an entire year. We have extended our feeding program indefinitely into 2021 due to the ongoing Covid19 pandemic.
We offer Qurbani services at our cost price, which entails the slaughtering, cleaning and cutting of good quality cattle and sheep. We do, however, request that we retain the meat, or a portion thereof, for use in our feeding schemes. It is our humble request that if you intend to perform Qurbani this year, to please allow us to do it on your behalf. Your reward will be double, Insha'Allah, as you will be fulfilling the great Sunnah of Qurbani as well as contributing to feeding the needy. Should you wish to participate in our Qurbani program please contact any of the feeding committee members:
Achmat Kriel : 061 071 7703
Zhakir Mowzer: 083 447 1444
Adiel Kader: 082 820 6114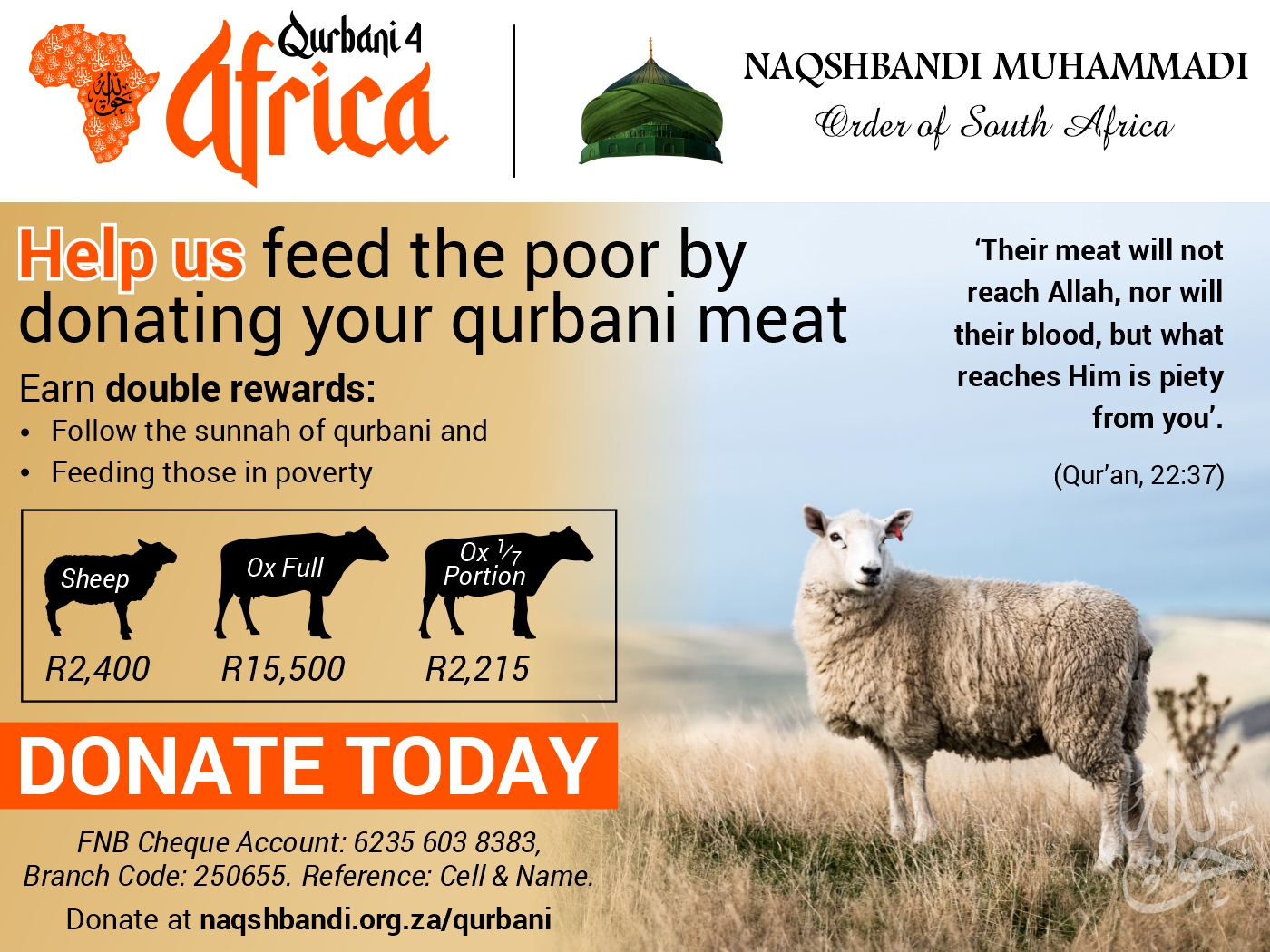 Click on below to purchase
All pictures are shown for illustration purposes only. Actual size and features of animals may vary.